Hey guys!

Have any of you guys read The City of Ember by Jeanne DuPrau? It's a great story, and it's the latest novel to movie adaptation! I got my hands on some exclusive, first-look screen captures from the upcoming action/adventure film, City of Ember (in theatres, 10/10/08). Check out the photo's and more under the cut!

I've talked with rachelreads, and we're both excited about these photo's and really wanted to share them with you.


Synopsis: The latest novel adaption from Fox Walden is City of Ember
. Based on the 2003 novel by Jeanne Duprau
, Ember follows two kids, Lina and Doon, who live in the City of Ember, where the sky is always dark. As Ember's power source begins to fail and the lamps start to flicker, they search for clues that will unlock ancient mysteries about the city and save the people of Ember. The film stars Bill Murray
, Tim Robbins
, Saoirse Ronan
, Harry Treadaway
, Toby Jones
, Martin Landau
, Mackenzie Crook
, Mary Kay Place
, and Marianne Jean-Baptiste
.


Other notable mentions: Produced by Tom Hanks
, Directed by Gil Kenan
(Monster House, Oscar nominated) and screenplay by Caroline Thompson
(The Nightmare Before Christmas, Edward Scissorhands).

Here is the

website
, where you can check out the trailer, and a really cool widget!
I have posted the exclusive screen shots below, there's a little description of what's going on underneath each of the images.

Photo 1: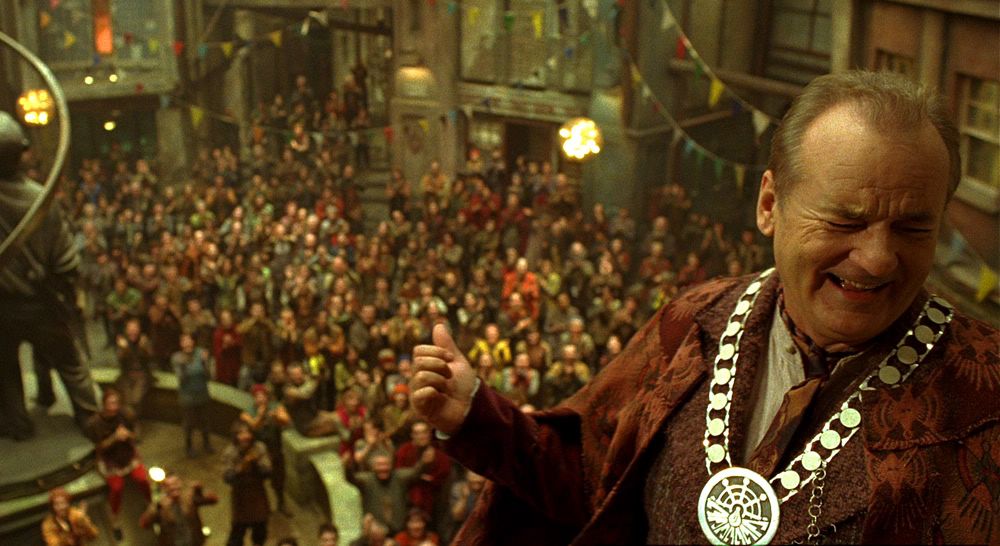 Bill Murray plays Mayor Cole; I'm really looking forward to his work in this film! He has such great comic timing, and I'm sure he'll do well to make this film good for all audiences, young and old.
Photo 2:

Lina Mayfleet (
Saoirse Ronan
, Atonement) with the "Instructions of Egress" that unlocks the mystery to finding a way out of the City of Ember.

Photo 3: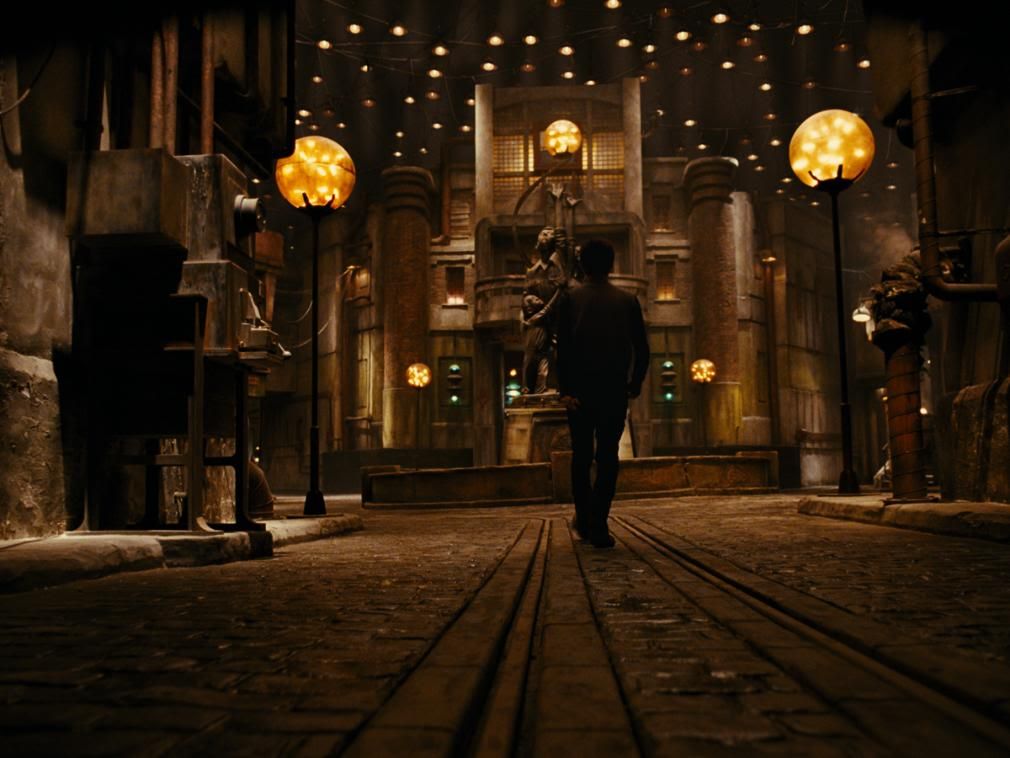 Gives you a good idea about the set design-- Martin Laing
(Titanic, Pearl Harbor) really gave the movie an epic and unique post-apocalyptic aesthetic. Another tidbit, it was filmed in a former paint hall in Belfast, Ireland's Titanic Quarter. Other filming sites included England, Romania, Prague and Berlin.


Definitely check out that really cool widget
! It allows users to embed the trailer within several different networks (Livejournal, Myspace). The world map feature is awesome-- it shows you where all the embedded widgets are located across the world!


Let me know what you think! Speak your opinions!

Best,
Amber